Our Curriculum ethos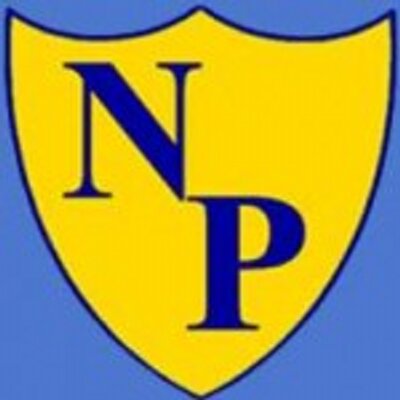 The Northcote Curriculum
Intent
Our curriculum is designed with the intent of maximising the potential of all of our pupils; intellectually, socially, morally, emotionally and culturally.  We take every opportunity to encourage a love for learning within all of our pupils, based around a resilience for learning and achieving greatness.  Most importantly we allow our children to learn in a safe and stimulating environment, where their views are valued.
We have identified two curriculum drivers that we believe to be crucial in developing our children so that they are well prepared for the next stage in their school life; they are 'PSHE' (Personal, Social, Health and Economic Education) and 'Aspirations'. The needs of our children are at the forefront of all school planning for our curriculum provision.  It is our belief that PSHE is key to our children developing strong social, moral, spiritual and cultural understanding of the world.  Our Social Values Curriculum supports this personal development of children's character.  We identified 'Aspirations' as a key curriculum driver as we recognise brilliance in our pupils from early on.  We aim to give our children as many opportunities as possible to experience new learning and learn about careers and training opportunities that they can access and achieve in.
**********************************************************************
Implementation
We are proud of the broad and balanced curriculum that we offer our pupils.  We implement our curriculum provision by delivering subjects through 3 key themes:
Firstly, we recognise the importance of PSHE as a curriculum driver for our children.  Through our 'Social Values Curriculum' we provide a curriculum that embraces; P.S.H.E. including Relationship and Sex Education (R.S.E), Philosophy for Children (P4C), Religious Education (R.E.)  and British Values.  Messages around keeping safe including 'Safer Messages' are woven within our whole school curriculum as well as being taught as stand-alone learning opportunities.
Our dedicated school staff and governors have highlighted the need for 'Aspirations' to be another key driver of our curriculum.  Our Core curriculum* and Citizens of the world Curriculum** are designed in a way to allow our children to master key skills within English and maths and to have their curiosity challenged through the sciences, humanities, arts, technologies, sports and MFL.
(*Core Curriculum – English, Maths and Science)
(**Citizens of the world curriculum – wider foundation subjects – history, geography, art, D&T, PE, music, MFL, computing).
Our curriculum implementation is successful because of the high quality support, guidance and teaching that our dedicated staff provide.  Good subject knowledge is delivered to the children in an engaging way, then intelligent repetition of key skills, concepts and knowledge is covered.  Purposeful assessments are completed to guide future teaching and learning and inform on the level of differentiation.
We have a comprehensive extra-curricular time table that we have designed to extended our curriculum provision.  Linking to our curriculum driver 'ASPIRATIONS' we aim to provide opportunities for children to receive additional input in a range of sports, arts and music.  We also run residential trips in years 5 and 6 to provide children with invaluable experiences of outdoor, adventurous sports, leadership and healthy lifestyles.  Extra-curricular visits and a number of special events throughout the school year are carefully planned to enhance children's learning experiences across the curriculum (see extra – curricular timetable).
When supporting our children, we have created engagement partnerships with parents and carers.  We value the impact of these partnerships and know what a positive impact they have on children feeling supported in school.  We hold weekly parent sessions that offer advice on how to best support their child's learning.   Also, we hold 3 parents' evenings a year and welcome parents in to a number of shared learning experiences throughout the academic calendar.
**********************************************************************
Impact
We measure the impact of our curriculum in a number of ways:
Leaders in the school look at children's work and talk to pupils, parents and staff to ensure that children are engaged in their learning and applying new skills in other areas of their work.
Formal assessments are completed in core subjects and data from these assessment is swiftly used to provide support and challenge for the children.  Science, history, geography and RE use differentiated POP (Proof of Progress) tasks to allow children the opportunity to their apply their knowledge, skills and understanding.  This informs teachers on next steps in the learning journeys of our children.
**********************************************************************
Here is an overview of our curriculum design. 
Here are our curriculum overviews for each year group to give guidance on coverage.  More detail can be found on individual subject pages.
Nursery long term year overview 2021
Long term year overview Reception 2021
Long term year overview Year 1 2021
Long term year overview Year 2 2021
Long term year overview Year 3 2021
Long term year overview Year 4 2021
Long term year overview Year 5 2021
Long term year overview Year 6 2021
Here is our Teaching and Learning policy that makes reference to our curriculum provision.
Teaching, learning and Assessment Curriculum Policy September 2021-2022