Welcome to Year 1

Welcome to the Year 1 webpage! The class teachers are Miss Hartley & Ms McDermott with Learning Support Assistants Mrs Davies & Ms Osman.
Important Information
Our start time is 8:55am but the doors open at 8:45am and our finish time is 3:20pm.
All children require a water bottle with their name.  Please ensure this contains water only.  Children will be able to refill their bottles in class.
Reading books go home on a Thursday night. Please read with your child at least 3 times. Your child should be familiar with the sounds in the book and be able to read it fluently. If not, please talk to Miss Hartley or Mrs Davies. Please return the books on a Monday morning. We read the books in groups throughout the week so if we don't get them back it may mean we don't have enough books to read with groups that week.

Spelling books go home on a Monday with new spellings in & returned on a Friday. Please practise the spellings with your child(ren) at least 3 times to help them with their spelling quiz on a Friday.
PE is on Tuesdays.  Please ensure your child's PE kit has their name in ALL items.  PE kits will be sent home at the end of each half term to be washed.
In order to keep everyone safe, please stand back from the classroom doors at drop off and pick up times.  This will ensure all children have space to enter and exit the class safely.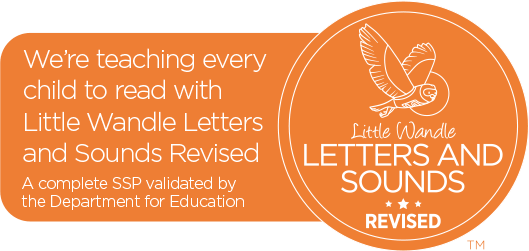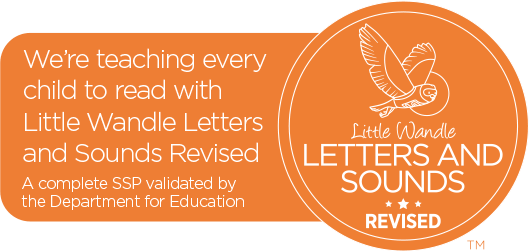 We use Little Wandle Letters and Sounds to teach phonics to all children and all children read decodable books at home at the correct phonics level whilst they are learning to read. Children use a range of practical approaches to learn new sounds and practice their letter formation. Continued practice is encouraged in continuous provision and also on the outdoor bus. Children take part in 3 adult-led group reading sessions per week. Targeted interventions and catch up sessions happen daily to support children who need it. This supports the teaching of early reading in our school. 
Programme-Overview_Reception-and-Year-1-1 (1)
Support for parents at home – Follow the link to find out more about Little Wandle Phonics and how you can support your child's phonics learning at home.
SeeSaw – Home Learning
A lot of the learning that takes places and celebrations of children's achievements will be shared via photographs, links and information on the learning platform SeeSaw. Your child's weekly spellings will be on SeeSaw. 
Please use this to share with us any work they are completing at home. We love to see it!  
Year 1 long-term plan:
Have a look to see what we will be learning about in each subject, each half-term, during our time in Year 1!