Learning
Welcome to the Computing curriculum page!
During their time at Northcote Primary School, pupils will have the opportunity to develop their understanding of how computers can be used for learning and creativity. It is our aim that children are fully engaged in computing lessons and make progress as they move through their primary school education.
We aim to:
Build children's confidence in their use of computing equipment.
Encourage pupils to become independent and responsible users of technology, recognising opportunities and risks and using strategies to stay safe.
Enable children to use and apply their computing knowledge, skills and understanding confidently in their learning and in everyday contexts, transferring these skills across other curriculum areas.
Provide pupils with the skills they need and an awareness of how computers can help them.
Enable children to recognise that computing affects the way in which people live and work safely.
Develop the understanding of how to use computing safely and responsibly.
On this page, you will find the Computing policy; a breakdown of the Whole School Plan; as well as a few examples of the fantastic computing lessons across the school.
Long term planning overview computing.pdf
primary-computing-end-of-year-expectations.pdf
Year 3 have created their own space game!
Year 3 have been programming a shark attack!
Year 3 have been programming using Scratch!
Year 4 have been designing an iMovie based on an author in preparation for World Book Day!
Year 5 have been designing a car for the F1 challenge!
Year 5 really enjoyed their 'Augmented Reality' topic!
Year 3 have covered 'communication' this term in computing!
They created blogs and have been updating them weekly with documents, photographs and comments.
Reception Class 1 can log on, load a program, use a mouse to navigate and shut down the PC
Reporting an e-safety concern, via our school's e-safety page!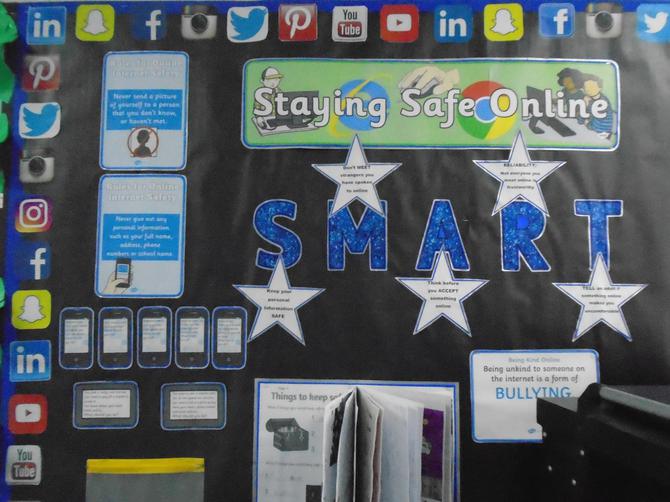 Computing and IT Planning 2016-17
Knowsley Scheme of Work 2016.pdf
Computing and IT Assessment 2016-17
Record-of-Achievement 2016.pdf
FS-Year1-DigitalLiteracy.pdf
Year-2-DigitalLiteracy.pdf
Year-3-DigitalLiteracy.pdf
Year-4-DigitalLiteracy.pdf
Year-5-DigitalLiteracy.pdf
Year-6-DigitalLiteracy.pdf
ClickAwarePowerPoint.ppt
Childnet Parent-Factsheet.pdf
parentpresentation digital footprint.ppt
SMART_rules_for_internet_Safety.pdf
snapchat guide for parents.pdf
HouseRules.pdf