Learning
Welcome to Northcote's Computing Page!
Mission Statement
At Northcote, computing is used daily, in all different subjects. Computing helps us learn skills and gets us ready for our future work-life. We learn computing skills in computing lessons and in other lessons too: Geography, Maths, D&T and others. Computing is always supervised by adults so that everyone is safe; learning how to be safe online is our priority. Northcote's aim is to keep children safe online and give them the knowledge to be able to do so. We are taught to act sensibly, respectfully and responsibly and know what actions should be taken if anything inappropriate happens online. The teachers also provide parents and carers with up-to-date information so that everyone can work together in keeping children safe online.
Computing & IT Policy September 2021
During their time at Northcote Primary School, pupils will have the opportunity to develop their understanding of how computers can be used for learning and creativity. It is our aim that children are fully engaged in computing lessons and make progress as they move through their primary school education.
We aim to:
Build children's confidence in their use of computing equipment.

Encourage pupils to become independent and responsible users of technology, recognising opportunities and risks and using strategies to stay safe.

Enable children to use and apply their computing knowledge, skills and understanding confidently in their learning and in everyday contexts, transferring these skills across other curriculum areas.

Provide pupils with the skills they need and an awareness of how computers can help them.

Enable children to recognise that computing affects the way in which people live and work safely.

Develop the understanding of how to use computing safely and responsibly.
On this page, you will find the Computing policy; a breakdown of the Whole School Plan; as well as a few examples of the fantastic computing lessons across the school.
If you have any questions about Computing, please ask your class teacher or see Mrs Akyurek (the computing coordinator).
**************************************************************************************************************************************
Our curriculum
Our Northcote Curriculum is designed with the intent to maximise the potential of all of our pupils; intellectually, socially, morally, emotionally and culturally.  We take every opportunity to encourage a love for learning within all of our pupils, based around a resilience for learning and achieving greatness.  Most importantly we allow our children to learn in a safe and stimulating environment, where their views are valued.  In an age where technology is ever developing we believe that developing our children to be confident digital learners is key for their future success.
Implementation – Computing is delivered as part of our Citizens of the World Curriculum.
Computing consists of three main strands; computer science, digital literacy and information technology. The core of computing is computer science, in which pupils are taught the principles of information and computation, how digital systems work, and how to put this knowledge to use through programming. Building on this knowledge and understanding, pupils are equipped to use information technology to create programs, systems and a range of content. Computing also ensures that pupils become digitally literate – able to use, and express themselves and develop their ideas through, information and communication technology – at a level suitable for the future workplace and as active participants in a digital world.
Here at Northcote we follow the 2014 National Computing Curriculum in our programme of study, with a tailored scheme of work that teachers, in each year group, follow. This scheme of work has been developed by MGL, with whom we work in partnership with. Computing provides key opportunities to create purposeful links between other subjects, such as; Mathematics, Geography, English and Design and Technology. For example, children may use apps such as 'Book Creator' to enhance writing, 'iMovie' to create films and Microsoft Excel for data handling.
We work in partnership with MGL, who deliver outstanding teaching and learning within key stage 2. This is a key opportunity for teaching staff to upskill their existing knowledge. At Northcote, we have an extensive range of computing equipment to ensure children are given the best possible learning opportunities. We have a dedicated and well-equipped computing suite with up to date software such as; Scratch, Minecraft and Kompozer. Children also have access to iPads, laptops, spheros and Bee-Bots. Each classroom has an interactive whiteboard, enhancing children's learning experiences with eBooks, videos and games.
At Northcote, there is a dedicated 'Computing Champion' in each class from year 3 to 6. They meet regularly to discuss new technology and have specific responsibilities such as; preparing equipment, sharing skills with peers and the upkeep of the computing suite.
Within all three strands, e-safety remains a key element to ensure children are safe. It is our key priority to ensure children have the skills and confidence to access a range of materials safely and responsibly and are equipped to take appropriate action should they need to. We also empower staff, parents, carers and the wider community with up to date information regarding keeping children safe online.
Our school works in collaboration with 6 other local schools; here the subject leaders meet and discuss aspects of the computing curriculum, sharing good practice and ideas for purposeful teaching and learning.
Impact –
The well-designed computing curriculum at Northcote allows for continuous progression throughout the year and as children move through the school. Each unit is carefully planned and delivered to ensure it is purposeful and children are given opportunities to apply and consolidate new skills and knowledge. Children are given opportunities to self-assess their learning and understanding through their individual record of achievements and regular pupil voice. Subject leaders regularly monitor the teaching and learning of computing within the school, to ensure delivery is of a high standard and gain feedback from pupils and staff. Data for each year group is regularly collected and analysed, enabling necessary intervention. Subject and school leaders monitor the impact of our curriculum provision through completing regular monitoring, that includes listening to the voice of our children.
********************************************************************************************************************************
Northcote Computing Long-term plan:
Long Term Planning Overview Computing
We have been using our PowerPoint skills to create an online news report.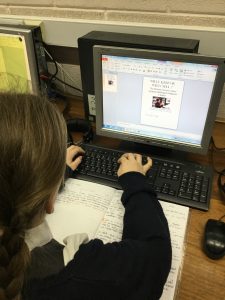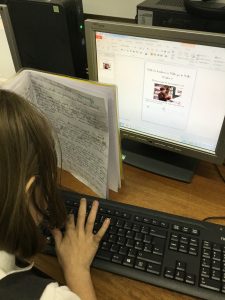 Year 6 have completed their 'Analysing Data' unit. They analysed stocks and shares of companies over a 4-week period and presented their findings on PowerPoint (which they presented to the class).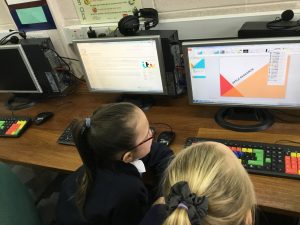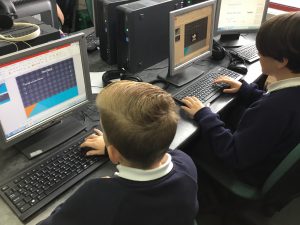 Year 5 have been developing a program using Kodu.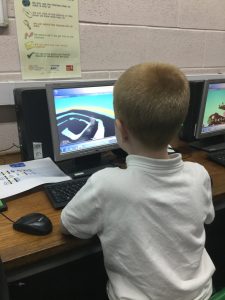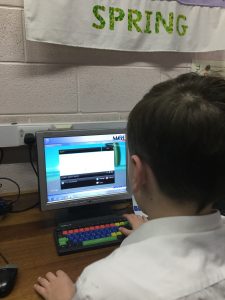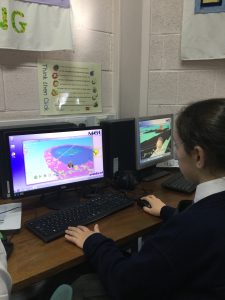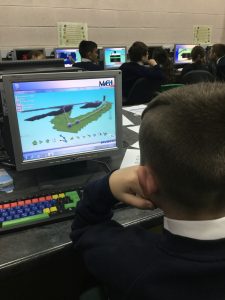 Computing Planning 2020-21
*The Northcote Curriculum is currently under review, due to a change in foundation subjects. Changes will be amended and updated shortly (December 2021)*
Keeping Safe Online 
FS-Year1-DigitalLiteracy.pdf
Year-2-DigitalLiteracy.pdf
Year-3-DigitalLiteracy.pdf
Year-4-DigitalLiteracy.pdf
Year-5-DigitalLiteracy.pdf
Year-6-DigitalLiteracy.pdf
ClickAwarePowerPoint.ppt
Childnet Parent-Factsheet.pdf
parentpresentation digital footprint.ppt
SMART_rules_for_internet_Safety.pdf
snapchat guide for parents.pdf
HouseRules.pdf