Pupils
Return to school letter July 2020.docx
Welcome to Class 4
Welcome to the new school year. I am Miss Collins and will the your child's teacher in Year 1.  Ms Osman will be our Learning Support Assistant.  We are very excited about the year ahead. If you need to contact me, please email me r.collins@northcote.liverpool.sch.uk

Important Information
Class 4 will have PE on Wednesdays.  Please ensure your child's PE kit is in school as soon as possible.  PE kits will be sent home at the end of each half term.
In order to keep everyone safe, please stand behind the marked area at drop off and pick up times.  This will ensure all children have space to enter and exit the class safely and apply hand gel. R

emember to wear a face covering if you are able to.
All children will require a water bottle.  Please ensure this contains water only.  Children will be able to refill their bottles in class.
Home Learning
Our class page will be updated regularly with home learning tasks for children who are isolating at home.  These will be linked to some of the work we will be doing in class.  Please feel free to send in pictures of your child's home learning as we would love to see what they are doing.  You can email me at r.collins@northcote.liverpool.sch.uk
Class 4 Home Learning Week Beginning 2nd September
Class 4 Home Learning Week Beginning 14th September
Class 4 Home Learning
Week Beginning 21st September
Reading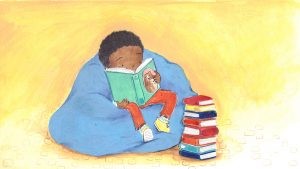 Bug Club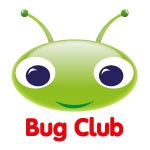 All children have now been allocated a login for Bug Club.  Bug Club gives your child access to at home reading books at their specific reading level.  Children can access the reading books online and progress through the reading levels with your support at home.
Children are expected to read at least 4 books per week. Each week we will be celebrating the child who reads to most books in a week, awarding them Bug Club Star. Well done to James who read 6 books last week and is our first Bug Club Star.
More information can be found in the letter below. If you have any questions about Bug Club or need your child's login information, please email me at r.collins@northcote.liverpool.sch.uk
Your child can login to to Bug Club here: www.activelearnprimary.co.uk
If you are having trouble accessing Bug Club via your device, please try the following steps:
Go to 'Settings' and select 'Safari'
Switch off 'Prevent Cross-site tracking'
If you are still having problems, please contact your child's class teacher and we will investigate further.
Thank you for your ongoing patience and support. 
Writing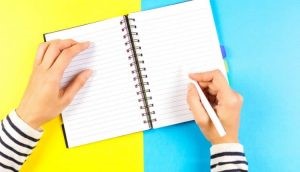 This week we will be focusing on poetry linked to our Science topic on Senses.  We will be working towards writing our own sense poems made up of short sentences.
Task 1: Take a walk around your house or garden. Complete the Poetry Walk writing down the things you can see, hear, smell and feel.  Think about your favourite meal and write about how it tastes.
Task 2: Use your Poetry Walk to write your own senses poem using the following sentence starters.  Remember to write in sentences.
I can see…
I can hear …
I can smell…
I can touch…
I can taste…
Can you remember what a sentence needs? 
A sentence needs:
to start with a capital letter

finger spaces between words

to end with punctuation, like a full stop

to make sense when you or someone else reads it
Do you need help? Here are some resources to help with sounding out words and recognising capital letters:
Phonics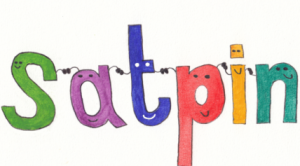 The following games and resources are available to help you with your Phonics:
https://www.bbc.co.uk/iplayer/episodes/b01cz0p1/alphablocks
https://www.phonicsplay.co.uk/
Remember to use the sounds you know when you are reading and writing.
Spellings
Spellings for this half term include age-related spellings from the National Curriculum, alongside spellings from the units of work being covered in the Northcote Humanities Curriculum.  We will not be testing the children on spellings this half term but we expect children to start recognising them in their reading and attempting to spell them in their writing.
Please take some time to help your child practise reading and writing the spellings for this half term.
Maths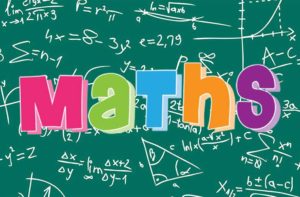 This week we will be learning all about all about numbers to 10 and how to use them in different ways.  Watch the Numberblocks episodes and complete the supporting tasks.
Can you complete the number sentences?  What do you notice about the pattern they make? Draw the Numberblock to help you.
How man ways can you make 7?  Use the Part-Whole model to help you.
Practise counting backwards from 10.  Can you count back from 20?  What is happening to the number each time?
Fill in the missing numbers to show how the number can be split in 2 parts – two and another number.
Science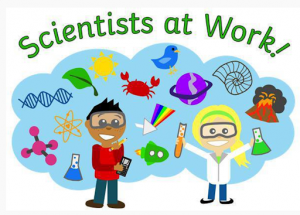 Our Senses
This terms we will be learning about our senses.  Can you name the five sense?
Learn all about the senses and how we use them.  Watch the video, complete the task and take the senses quiz!  Have fun!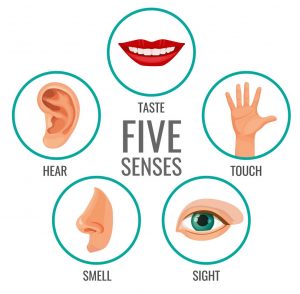 Here are some fun and practical ideas for learning Science at home.  Don't forget to take some pictures to show what you have been doing.
Year 1 Home Learning Practical Learning Experiences