Pupils
Year 1 Home Learning During School Closures
Summer Term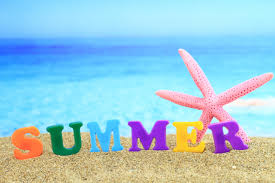 Welcome to our final week in Year 1.  I have loved seeing your work, getting email messages and talking to some of you on the phone.  It was also great to see some of you back in school last week. This week we will be focusing on some transitions activities to help you get ready to move on to Year 2 after the holidays.
We would still love to see your work from this week so, don't forget to send us pictures either via our school Twitter @NorthcoteSch or to my school email address r.collins@northcote.liverpool.sch.uk 
We will be displaying examples of your work with next week's learning, so remember to still use your nice neat writing and think about creative ways of showing your work! We are excited to see what you produce! 
Previous Home Learning Tasks
Summer 1 Half Term Homework Year 1
Summer 2
Celebration of Learning: 6th – 10th July
We are so proud of everyone for continuing to learn at home. All of the work sent to us has been fantastic and we are so impressed by each and every one of you.  Seeing and hearing what you have been up to really makes our day!
Last week we welcomed back some children to Class 4.  It was so lovely to see you all and see how much you have progressed from learning at home.  Check back later in the week for some pictures of what they got up to in school. Well done, we are very proud of you all!
It was lovey to get an update from Benita this week.  She has been working hard over the weeks and has sent in some fabulous work.  She has also been keeping fit and healthy, doing some daily exercises.  Her plant looks like it is growing really well too.  Here's what she has been up to.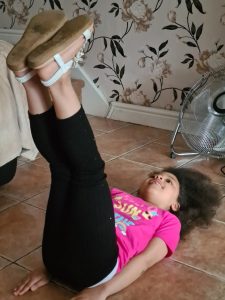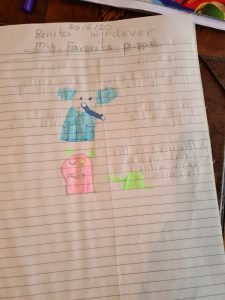 I am so proud of Freya this week.  She has been so motivated to complete her home learning and continues to do so well.  I can see she is writing a lot more and has used some wonderful adjectives. She even used the shells she collected the week before, to make her Any Goldsworthy inspired artwork. Take a look at this collection of amazing work.  Freya, you are a super star!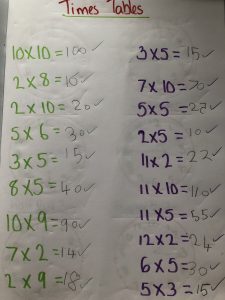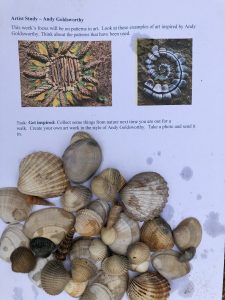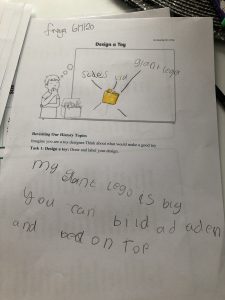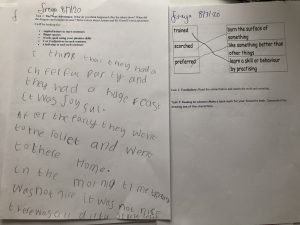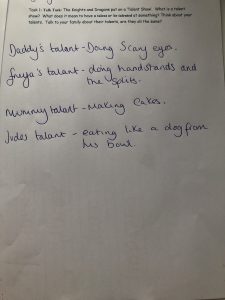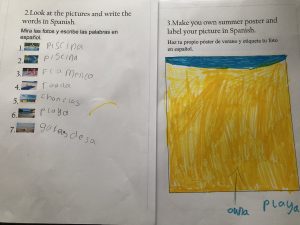 I am so pleased with Alice this week.  She has sent in some amazing work.  I love her Spanish beach picture with labels.  Her Andy Goldsworthy inspired art is just beautiful and I am really impressed with her writing and maths too! Well done Alice!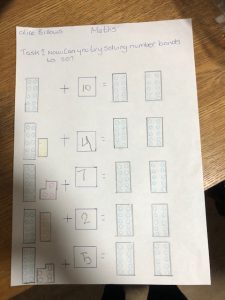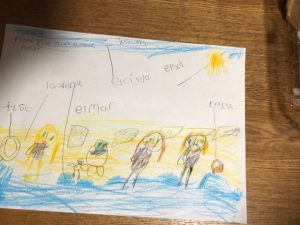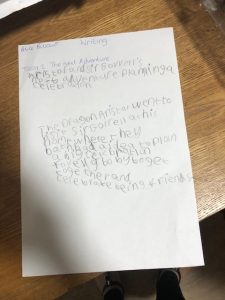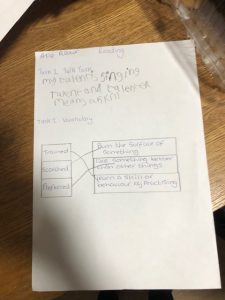 Max returned to school last week but he also took a camping trip with his family where he learnt some important skills.  He helped to put up the tent and cook dinner.  Thanks for sharing your special burger recipe with me Max!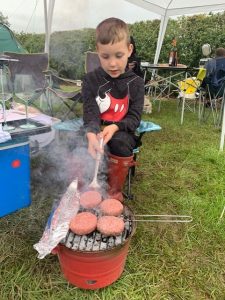 Summer 2 Week 6 – Week Commencing 13th July 2020
PE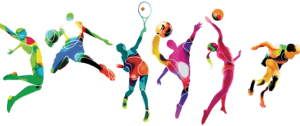 Northcote 'Sports Month' Fitness Challenge
During this time of the year, we should have been competing in our 'Sports Day'. Rather than cancelling, we have decided to change our plans this year. Instead of a 'Sports Day' we are organising a 'Sports Month'.
Task: Daily Challenge: For the next 4 weeks, we will be setting daily fitness challenges for you and your family to complete – this will help us achieve the recommended 30 minutes of exercise each day!
Each day you need to check the school's Twitter account to see what the daily fitness challenge is.
https://twitter.com/northcotesch?lang=en
We want to see as many photos of you and your family completing all the fitness challenges as well as images of fitness record cards (remember when posting a photo on Twitter do not include your name).
If you are able to complete all of the week's challenges you will receive a certificate.
To be able to receive the certificate, you need to email an image of the fitness record card completed weekly to your class teacher.
Good luck and let's get fit!
Sports Month Plan – Children's Record Chart
Reading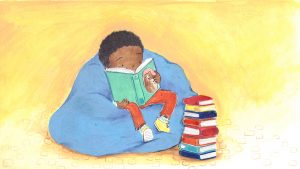 Story of the Week
This week we are going to focus on a story to help us with our transition from Year 1 to Year 2.  When things change, we can become a little uncertain or worried.  Everyone feels worried sometimes.
Our story of the week, 'Ruby's Worry' is about a girl who learns about how to deal with her worries when they pop up.  But what is a worry?  Talk to someone at home about your ideas.
You can listen to the story here:
Task 1: What makes you happy: Look at the pictures of Ruby doing the things she enjoys.
Draw yourself and all the things that make you happy? You might have some photographs or special objects that will help you to do this. When you have drawn a picture of the things that make you happy, you could try to do some of these things, while you are at home.
Task 2: Talk Task: Talk to someone in your family about these questions:
Why did Ruby's worry keep getting bigger?
Why do you think nobody knew Ruby had a worry?
How did Ruby get rid of her worry in the end?
Have you ever been worried about something?  What did you do about it?
Task 3: Vocabulary: Read the extract and write the meaning of the words below.
With permission, this extract has been sourced from www.lovereading4schools.co.uk /www.lovereading4kids.co.uk
Task 4: Reading for pleasure: Call a family member and read them your favourite book!
Summer Reading Challenge 2020
Sign up for the Summer Reading Challenge.  Get rewards, play games and earn badges as you discover awesome books to read this summer!
Reading Eggs
Class 4 have all been given their Reading Eggs login details to play take part in reading challenges at home! If you're struggling to login with your child, please call the school office (0151 284 1919) for their login details.
Well done to Alice, Benita, Jacob, Maja and Scarlett who completed their assignment this week!
A new challenge has been set for the week…login and see! 
Don't forget Reading Eggs has a library filled with lots of exciting books for you to read!
Writing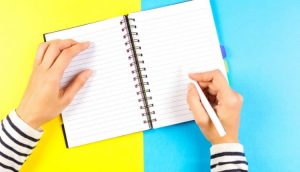 Some of you might be wondering about moving on to Year 2.  This can be a very exciting time but some of you might be feeling a bit curious, nervous or worried.
Task 1: Ask your teacher: If you could ask your new teacher a question what would it be?  You might want to know if they have pets.  You might want to know what their favourite dinner is or what hobbies they have. 
Think of three questions to ask your new teacher.  Write them down using a capital letter to start, finger spaces and a question mark to end. 
Use the question words below to help you start your question.  Email a picture of your questions to me and I will pass them on to your new teacher.
Task 2:  Tell your teacher: Now it is your turn to tell your new teacher all about yourself.  Create a poster about yourself.  You can draw yourself or add some photos to it.
Use the headings below to tell your teacher all about you!
Maths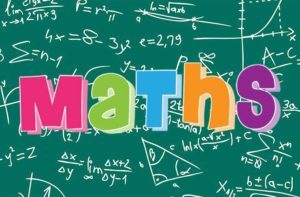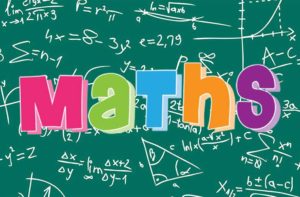 Task 1: Can you complete the Maths Activity Mat?
Task 2: I Spy: Can you count each object and record the numbers on the chart below?
Times Tables Rock Stars
Task 3: TT Rock Stars: Remember to login in and keep practising your times tables! If you need your login details call the school office or email Miss Collins.
It is great to see so many of you having a go at TT Rock Stars!  Well done!
Science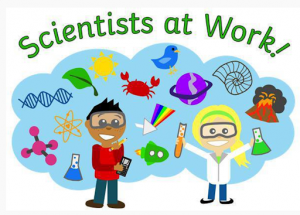 Revisiting Our Science Topics
Task: Materials and their Properties: Follow the link below to learn about why some objects are made from certain materials.
https://www.bbc.co.uk/bitesize/topics/zrssgk7/articles/z9pgcdm
Humanities – History
Revisiting Our History Topics
Task 1: Can you describe your favourite toy and draw a picture of it?
D&T and Art
Sometimes when we worry it can be good to write it down or draw about it.  Some people then put their worry in a jar or box so they can share it with a trusted adult.  This can help you talk about your feelings or worries, which can make you feel better.
Below are some worry boxes and jars that other people have made.
Task: Make a worry box: Using the skills you have learnt this year (cutting, joining with glue and tape, colour choice, collage) make your own worry box.  You can then use it to put your worries in when they pop up.  Don't forget to share your worry box with a trusted adult so they can help you work them out.
PSHE
When we go on holiday, we often pack a suitcase with the things we need. 
What might you need to pack when you go on holiday?
Think about: 
Are you going somewhere hot or cold?

What will you need to take in your wash bag?

Do you have anything special you need to pack e.g. a toy or a teddy?
Task 1: Draw a variety of things you would pack in your suitcase if you were going on holiday. 
Spanish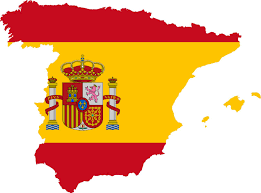 Revisit some of your favourite Spanish songs: 
Spanish counting: https://www.youtube.com/watch?v=8ydJr1Is8xI 
Hello: https://www.youtube.com/watch?v=tK0vp8LlDiM 
Heads, Shoulders, Knees and Toes :https://www.youtube.com/watch?v=AlYpkpAB8k8 
Animals: https://www.youtube.com/watch?v=FXr6QTZKPuA  
Learn how to get creative, inspired by the music of Vivaldi. 
Antonio Vivaldi wrote The Four Seasons during the early Classical period. 
It has four movements: 
Each movement sounds different and represents the season it is named after. 
Follow the link to begin the lesson: https://www.bbc.co.uk/bitesize/articles/z9jjcmn 
Transition Stories
The following stories may help when taking about transition with your child. 
The Cautious Caterpillar – Story
The Cautious Caterpillar – Questions
Cautious Caterpillar Questions
Jack's Worry – Video Story
https://www.youtube.com/watch?v=TQ0wyzjr5mg
Dear Teacher – Video Story
https://www.youtube.com/watch?v=cVWvwu31t5g