Pupils

Welcome back Spring Term.  As you are aware, we will be moving to a period of home learning from Tuesday 5th January.  Please use Seesaw to access home learning activities for your child.  We will also be keeping Bug Club updated with reading materials and maths home learning games.
If you have any questions or require support with Seesaw please email me v.pitfield@northcote.liverpool.sch.uk
Home Learning
Home Learning is now being provided through the online platform SeeSaw for all children if they are at home and well enough to learn. Please login to the app and complete the work on there. These will be linked to all of the work we will be doing in class.
Bug Club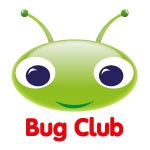 All children have now been allocated a login for Bug Club.  Bug Club gives your child access to at home reading books at their specific reading level.  Children can access the reading books online and progress through the reading levels with your support at home.
Children are expected to read at least 4 books per week. Each week we will be celebrating the child who reads to most books in a week, awarding them Bug Club Star. 
More information can be found in the letter below. If you have any questions about Bug Club or need your child's login information, please email me at v.pitfield@northcote.liverpool.sch.uk
Your child can login to to Bug Club here: www.activelearnprimary.co.uk
If you are having trouble accessing Bug Club via your device, please try the following steps:
Go to 'Settings' and select 'Safari'

Switch off 'Prevent Cross-site tracking'

If you are still having problems, please contact your child's class teacher and we will investigate further.
Previous Home Learning
Class 3 Home Learning Week Beginning 2nd September
Class 3 Home Learning Week Beginning 14th September
Class 3 Home Learning Week Beginning 21st September
Class 3 Home Learning Week Beginning 28th September 
Class 3 Home Learning Week Beginning 5th October
Class 3 Home Learning Week Beginning 12th October
Class 3 Home Learning Week Beginning 19th October
Class 3 Home Learning Week Beginning 9th November
Class 3 Home Learning Week Beginning 16th November