Pupils
Welcome to Class 2
Meet the team…
Miss Hartley- Key Worker group 1
Miss Dooley- Key Worker group 2
Miss Turner- Key Worker group 3
Mrs Birch- LSA
Mr Drummond- LSA
Key Information:
It is crucial that your child attends school every day and on time.
PE day is Friday and kits have been provided by school. Please ensure your child has pumps with their name clearly labelled. Kits will be washed in school so there is no need to take them home.
We ask for a contribution of 50p per week for snack money. If you would prefer to pay half-termly this will be £3.
Children will be offered milk and fresh fruit everyday.
Please ensure your child bring their bookbag in with them every day with their reading record signed. We are lucky to have lots of new books this year and ask that you take good care of them. In the instance of a book being damaged or missing there will be a charge of £2.50.
Homework tasks will be given out every Friday for you and your child to complete over the weekend.
Please check your child's bookbag everyday for letters and other important information. If you have any questions or concerns please do not hesitate to speak to a member of staff.
Important dates this half term
Nativities-  Wednesday 5th December at 2pm.
Thursday 6th December at 10am.
Party day– Wednesday 19th December- children can come in their own clothes/Christmas jumpers. 
EYFS Christmas Nativity 2018
Below are the pictures of your child from the nativity – if your child is missing this is because your child was absent or we do not have permission to put your child's picture onto the website. If you would like to change this please speak to a member of the reception team! Thank you to all those who came to watch our nativity last week, we really enjoyed it!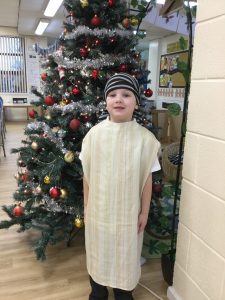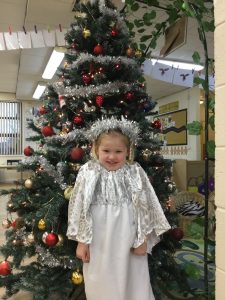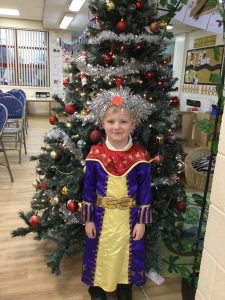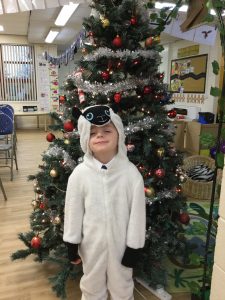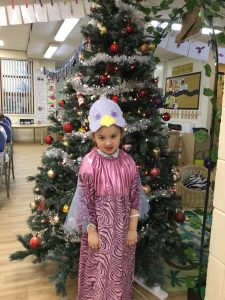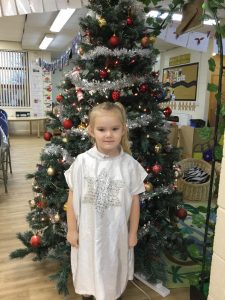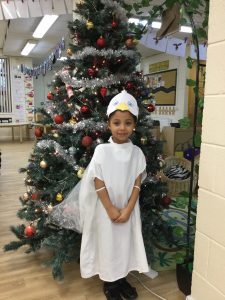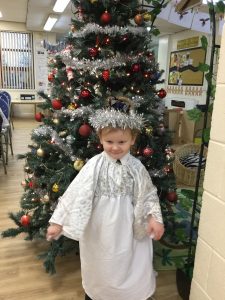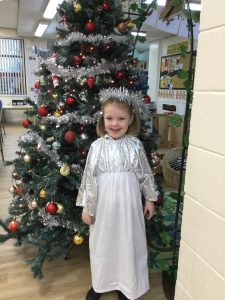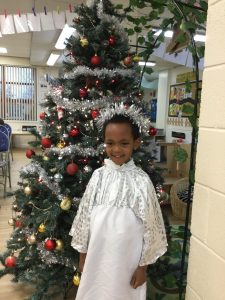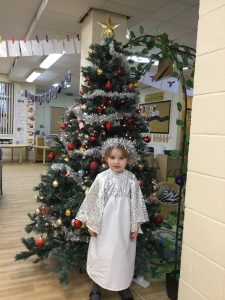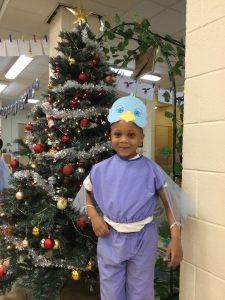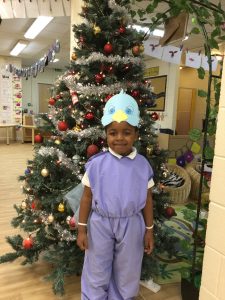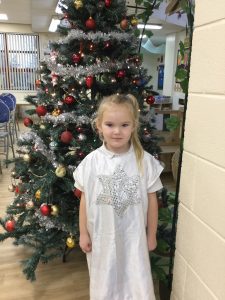 On Tuesday 4th December we decorated the Christmas Tree with baubles, fairy lights, tinsel and crackers! Mr Drummond put the big gold star at the top! Look at our beautiful tree on the picture below: 
Websites:
We recommend the following websites for your child to use at home to further their learning. A lot of them are fun games that your child will recognise from class.
Phonics play – please use the free resources to encourage your child to learn the different sounds and begin to segment and blend words. The games have different levels (phase 1 – 5). If you are unsure what level your child is at, please feel free to ask a member of the reception team. https://www.phonicsplay.co.uk/freeIndex.htm
Top marks – This is a website with lots of interactive maths games free of charge. Please click onto the Early Years section where you can choose a variety of different games. Some of these are compatible with IPads too!  https://www.topmarks.co.uk/Search.aspx?Subject=37
Jolly Phonics – We use this song to teach the children the different sounds. Each sound has a song and an action which is a good way for your child to remember the sounds. You can listen to Jolly Phonics phase 1 – 5 on YouTube. Here is a link to Jolly Phonics A-Z: https://www.youtube.com/watch?v=ei0iFs5uF6w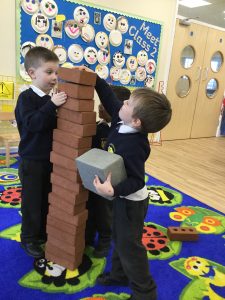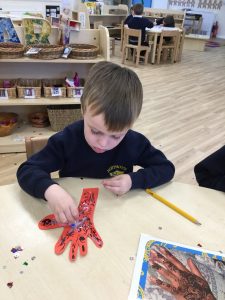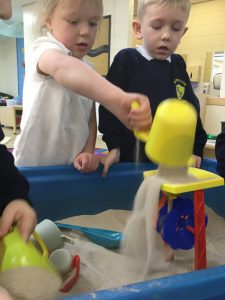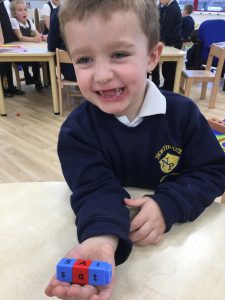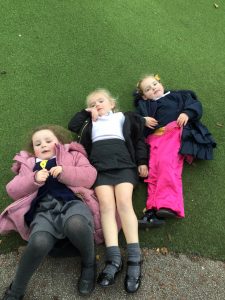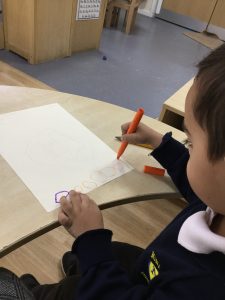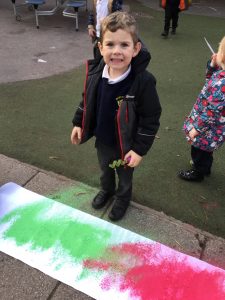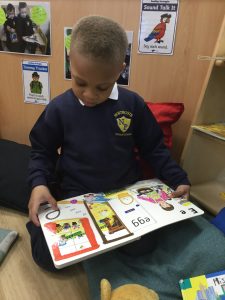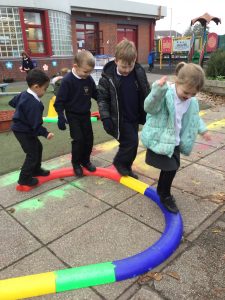 Reception Topic Information – Autumn 2