Pupils
School will be closed from Tuesday 5th January and all learning will be moving online.
All of your work will posted on our online learning platform Seesaw. To log in, go to:
https://web.seesaw.me/
Your tasks have been scheduled to appear 5 minutes before our normal lesson time, as we will be sticking to our normal timetable. Please send me your work over SeeSaw. If you have any questions, please email me at:
j.hayes@northcote.liverpool.sch.uk
Here is a copy of our Home Learning Timetable:
_________________________________________________________________________________________________________
If you are having trouble accessing Bug Club via your device, please try the following steps:
Go to 'Settings' and select 'Safari'

Switch off 'Prevent Cross-site tracking'

If you are still having problems, please contact your child's class teacher and we will investigate further.
Thank you for your ongoing patience and support.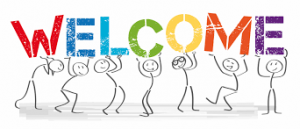 Welcome to Class 12!
My name is Mr Hayes and I am the teacher for the whole of year 5. In addition, Miss Troy and Miss Heart will be working with us throughout the year; supporting us as we aim to have our best year yet at Northcote. The class have made a fantastic start to year 5 so far and we are really looking forward to the rest of the year.
Important Information
We have P.E on Tuesday (hall) and Thursday (outside) every week. Please ensure your child's full P.E. kit is in school for those days. PE kits will be sent home at the end of each half term.
In order to keep everyone safe, please stand behind the marked area at drop off and pick up times.  This will ensure all children and staff have space to enter and exit their marked area safely. Remember to wear a face covering if you are able to.
All children will require a water bottle. Please ensure this contains water only. Children will be able to refill their bottles in class.
If you wish for you child to walk to school and home from school alone, please email with permission to j.hayes@northcote.liverpool.sch.uk
Home Learning
Should your child be isolating at home, they will be able to access learning tasks on this page. These will be linked to some of the work we will be doing in class. Please feel free to send in pictures of your child's home learning as we would love to see what they are getting up to. You can email me at a.norman@northcote.liverpool.sch.uk
Reading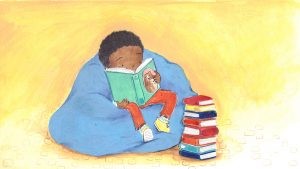 It is very important that your child keeps up their reading at home. Children will still be expected to read at least four times a week, using one of our online resources: 
Bug Club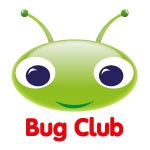 All children have now been allocated a login for Bug Club. Bug Club gives your child access to at home reading books at their specific reading level. Children can access the reading books online and progress through the reading levels with your support at home. More information can be found in the letter below. If you have any questions about Bug Club or need your child's login information, please email me at a.norman@northcote.liverpool.sch.uk
Your child can login to to Bug Club here: http://www.activelearnprimary.co.uk
Reading Plus
Some children are currently accessing Reading Plus in school. If so, they will be able to log in at home. Children can access stories online, which helps develop their fluency, understanding and vocabulary. Children's progress can be monitored by myself, therefore, it's a great way for me to see how your child is progressing.
Your child can log in to Reading Plus here: https://student.readingplus.com/seereader/api/sec/login
Reading at home
Liverpool Year of Reading- My First Library Card 
Follow this link to find out how to get a specially designed library card to use in Liverpool libraries that have reopened as well as some digital reading material!
https://www.edgehill.ac.uk/news/2020/09/peck-up-a-my-first-library-card/?utm_source=ehuacuk&utm_medium=shorturl&utm_campaign=646
Maths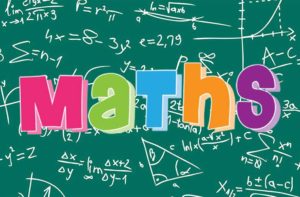 Please make sure that you keep up your maths by using one of our online resources:
TT Rockstars
Your child can practise their times tables on TT Rockstars. All children have been provided with their TT Rockstars login – if you need your child's login, please email me on a.norman@northcote.liverpoool.sch.uk
Your child can log in to TT Rockstars here: https://play.ttrockstars.com/auth/school/student
Active Learn – Abacus
Your child can also access interactive maths games, which have been allocated by myself, on Active Learn. The games are relevant to what we've been learning in school. There's three levels to each game: bronze, silver and gold. Please do all three, starting with bronze.
How to access the activities set:
Log in using your child's Bug Club login details

When you're on Bug Club, click on 'My Stuff'.

Click on 'Abacus' and you will see the maths games which have been allocated for your child to play.
Science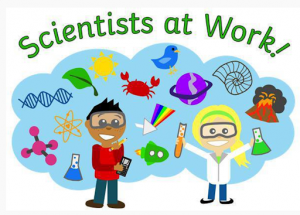 This term, our science unit is Properties and Changes of Materials. Identify different items at home. Recognize what material the item is made put of. Explain why the item is made out of that particular material. e.g. a window is made out of glass because it is transparent and hard. 
Geography
This term, our history unit is Mountains, Earthquakes and Volcanoes. Create a mind-map of what you already know and write down what you would like to find out. 
Can you create an informational poster about:
Mountains

Earthquakes 

Volcanoes
Transferring from Primary School to Secondary School
At this point in Year 5, we would normally send information out all about secondary schools. I have put an online leaflet below and it has all of the important information you need to know – including the closing dates for applications. If you have any further questions, do not hesitate to contact school.