Pupils
If you are having trouble accessing Bug Club via your device, please try the following steps:
Go to 'Settings' and select 'Safari'

Switch off 'Prevent Cross-site tracking'

If you are still having problems, please contact your child's class teacher and we will investigate further.
Thank you for your ongoing patience and support.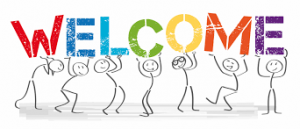 My name is Mr Hayes and I am going to be your Year 5 teacher next year.I am really looking forward to having you in my class!
Please make sure that you keep up your times table practise by using your TT Rockstars, Hit the Button https://www.topmarks.co.uk/maths-games/hit-the-button and Daily 10 https://www.topmarks.co.uk/maths-games/daily10, and, if you want to do some research, you can have a look at The Anglo Saxons, as this is our first history unit next year.
Summer Reading Bingo!
Over the summer holidays, Northcote staff will be taking part in Books For Topics Summer Reading Bingo and we hope you're up for the challenge too!
The aim of the game is to complete all of the reading challenges by the end of the summer holidays. You can download and print the bingo boards using this link:https://www.booksfortopics.com/bingo. You will also find recommended reads via that page too!
Reading material for the challenge  
You can read whatever you enjoy for this challenge but you may find some of theselinks to free audiobooks and extracts useful:
www.lovereading4kids.co.uk – Register for free and you can access free extracts for most popular children's books.
https://www.bbc.co.uk/programmes/p007g5y4- Lots of free animated e-books and audio books for children of all ages.
https://stories.audible.com/start-listen- Free audio books for children
And of course, don't forget your own books at home and Reading Plus!
Keeping up to date- Twitter
Be sure to check Twitter every week using this link https://twitter.com/northcotesch?lang=en to see how we are getting on with our bingo cards and of course, we want to see as many photos of you and your family completing all the Reading Bingo challenges as possible! Remember, when posting a photo on Twitter, do not include your name.
If you are able to complete all of the week's challenges, you will receive a certificate when you return back to school in September.
To be able to receive the certificate, you need to return your completed Summer Reading Bingo card to your class teacher in September!
Have a lovely, safe summer and good luck with the Summer Reading Bingo Challenge!
Transferring from Primary School to Secondary School
At this point in Year 5, we would normally send information out all about secondary schools. I have put an online leaflet below and it has all of the important information you need to know – including the closing dates for applications. If you have any further questions, do not hesitate to contact school.