Pupils
Transferring from Primary School to Secondary School
At this point in Year 5, we would normally send information out all about secondary schools. I have put an online leaflet below and it has all of the important information you need to know – including the closing dates for applications. If you have any further questions, do not hesitate to contact school.
Year 5 home learning during school closures
Hello everyone, this is your last week of Year 5! You should have all received your reports by now and this week you will find out who your Year 6 teacher will be! If you haven't received your report then it is very important that your parents email me to let me know. I have loved being your teacher this year and I am so proud of all of you. Good luck in Y6 and I will see all of you in September!
j.brislen@northcote.liverpool.sch.uk
Summer term so far:
Summer Term Week 12: week commencing 13th July 2020
PE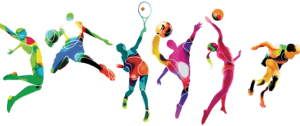 Task: Northcote 'Sports Month' Fitness Challenge
Well done if you're been able to complete the fitness challenges this week.  We will continue to set daily challenges.  Each day you need to check the school's Twitter account to see what the daily fitness challenge is.
https://twitter.com/northcotesch?lang=en
If you are able to complete all of the week's challenges you will receive a certificate.
To be able to receive the certificate, you need to post an image on Twitter of you either completing the activity or an image of the fitness record completed. You can also send an email to your class teacher. (Remember when posting a photo on Twitter do not include your name.)
We will be highlighting children's efforts throughout the week so keep checking the page.
Good luck and let's get fit!
Reading: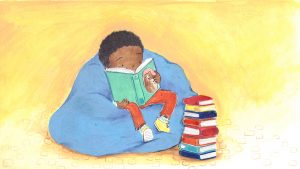 Reading speed and questioning: Make sure you keep reading daily on your Reading Plus! Not everyone is using this resource, if you're not sure how to access it, please email me and I can help you! Reading Plus is such a fantastic tool to improve reading skills and there are lots of different texts to choose from!
Find the website and the guide below:
Reading-Plus-Guide-for-Northcote-Parents-1
https://student.readingplus.com/seereader/api/sec/login
Vocabulary task: Have a read of the following extract from the book The Train to Impossible Places by PG Bell. Pick 5 adjectives and think of other words that have a similar meaning. If the author had picked a different word, would it change the meaning of the sentence? 
The Train To Impossible Places_extract  with permission,this extract has been sourced from www.lovereading4schools.co.uk
Writing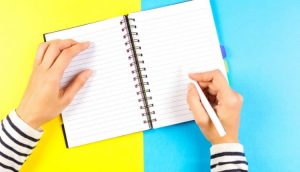 Task One: This week you will find out who your new teacher is. Your task is to write them a letter, introduce yourself and tell them what you're excited/nervous about in Year 6. 
Task Two: Pobble 365 – https://www.pobble365.com/ – this is a fantastic website that puts a different (usually very unusual) picture up every day! Be as creative as you like! Write a news report, a story, a poem a letter – the possibilities are endless!
WILF (What I'm Looking For)
Examples/Explanations
Fronted adverbials
Use these at the start of your sentences to give more information. E.g.

One sunny day,

Later that afternoon,

As I was running,

When the moon was bright,

2A sentences
2 adjectives come before the noun

The white, fluffy cat

The beautiful, talented dancer

Sandwich Sentences
Put extra information in the middle of your sentence using brackets.

The old lady (who lived by herself) was feeling particularly lonely today.

Metaphors/Similes
Use these to compare objects/people to things they are not.

She was as fast as a racing car.

The snow was a blanket on the grass.

3ed openers,
Use 3 words that end with and "ed" to start your sentence.

Abandoned, terrified and exhausted, I knocked on the old, rickety door.
Maths: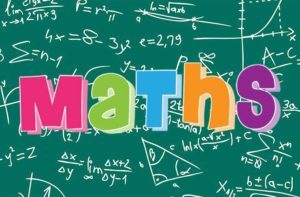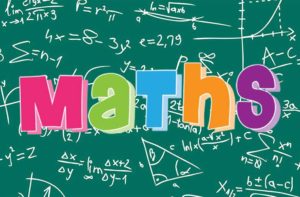 This week's focus:  solve problems involving fraction and equivalent percentages.
Remember, as always these two resources are great with to help with our multiplication tables.
you can use tt rockstars and hit the button to help with your times tables.
https://play.ttrockstars.com/auth/school/student/28033
https://www.topmarks.co.uk/maths-games/hit-the-button
Really helpful facts that will help us this week:
¼ = 25%
½ = 50%
¾ = 75%
Task 1
Using the above chart to help work out the equivalents below.
7/10 =       %

9/10 =       %

60% = /10

80% = /10

95% = /100
Task 2
 Look at this example: 28 children were asked whether they preferred football, swimming or cycling. Half preferred football, a quarter preferred swimming, what percentage preferred cycling? 
½ (50%)  preferred football – 14
¼ (25%)   preferred swimming   – 7
25 % preferred cycling.
30 children were surveyed. One-tenth preferred cycling, one-tenth preferred swimming. What percentage preferred football?
20 children were surveyed. ¼  preferred cheese,  two quarters preferred ham, what  percentage preferred tuna?

Out of 100 footballers, 70%  preferred blue boots,  one tenth preferred black.  What percentage preferred green?
Task 3
Task  4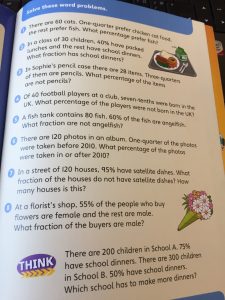 Task 5
Can you make up your own percentage questions and share them with us?
Science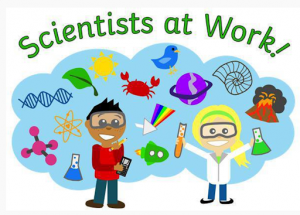 This week's focus: forces in action
Task 1:
Have a look at the clip of the helicopter with the key vocabulary. Create a poster entitled How does a helicopter fly?
You should do further research on the internet to help you with this task.
https://www.dkfindout.com/uk/video/science/how-does-helicopter-fly-video/
Task 2:
Draw the illustrations  and then draw arrows on the pictures to show the forces acting in them.  You should use these words to help you:
Air resistance, push, pull,  friction, gravity, up thrust
Computing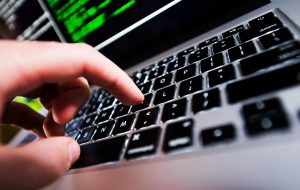 This week's focus –  Computer coding
https://www.dkfindout.com/uk/computer-coding/
Find out all about the language of computer programming, using the building blocks of Scratch and the coding of Python. There is lots of information here and then a quiz to try below on Scratch.
Task 
https://www.dkfindout.com/uk/quiz/computer-coding/quiz-yourself-on-scratch/
Humanities: Geography
Mountains and volcanoes
This week we are looking at the some of the mountain ranges and volcanoes in the Mediterranean.
https://www.bbc.co.uk/bitesize/topics/z849q6f/articles/z4g3qp3?
Task 1 – how many different mountain ranges can you spot on a map of the Mediterranean?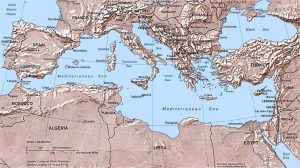 Task 2 – research into one of the worlds most famous volcanoes – Mount Vesuvius. Create a poster/fact file all about it, including why it is so famous. 
Spanish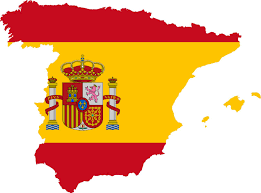 This week's focus: Spanish Summer
https://drive.google.com/file/d/1Wx2IaSL3-mv2jsu61VlOB1KxZ_QMfMvS/view
Task 1 Our Spanish teacher has sent us a video all about summer.  She has also sent us a booklet that you can complete, based on the video.
PSHE
This week's focus: first impressions
Lots of football clubs at this time of year change their football strips in preparation for the new season.  The kits represent the football club all over the world and fans often make a judgement based on first impressions. 
https://www.evertonfc.com/   Everton FC revealed their new kit last week.
Task 1 Design a football strip.  The strip could be for your favourite team or a fictional team. Remember it has to make a good first impression!
Task 2 Use a map of the world to locate three countries. Draw the flags that represent the countries and see if you can find out what the colours or images on the flag represent.
 Task 3 People have different outfits for different occasions
Design a smart outfit to wear! What occasion is your outfit going to be worn to? What colours will you use? Will you have a pattern on your outfit? What will the shoes look like? Will you have any accessories such as jewellery, a hat, scarf, bag, watch, glasses?
Music & RE

This week's focus: inspirational figures
We have been introduced to some inspirational figures in our RE unit and throughout the summer such as Nelson Mandela, Captain Tom Moore and Bear Grylls, who takes inspiration from his faith. Musicians from the past and present inspire people with their music and their attitude in life. Musicians are people who play a musical instrument, such as a guitar, a saxophone or the drums. Some musicians use their voice as their instrument. An influential musician is a musician whose work has an impact on what people do or what happens in a situation.
Your parents or carers may listen to the music of Aretha Franklin, Elvis Presley, The Beatles, Bob Marley and Bob Dylan.  You may have heard some of their songs too.
Task
Hopefully you have a favourite musician or pop group.  You should complete a project about them and why you enjoy listening to them and how they inspire you.  you can present this work however you like.  Think of some of the ways that our homework was presented earlier in the year.  you can complete your work during the summer too – we'd love to see your finished projects.
DT
Northcote Cooks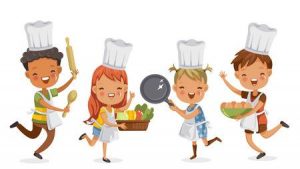 As a whole school, we are going to continue looking at healthy eating this week! As we are focusing on getting fit and healthy, we thought it would be the perfect opportunity to share some healthy recipes with everyone! We will be posting some ideas for healthy snacks which you could make after your daily workouts! 
Check our twitter page everyday to see what tasty dishes the teachers have been cooking! Everyday we will be posting recipe ideas that you can try with your family. 
You can join in by creating one of the recipes we post, or sending your own ideas in! Whatever your family makes this week, send your teacher some photographs or tweet them with the hashtag #northcotecooks
What else has Class 11 been up to?
If you would like to have your photograph/extra work here, send your photographs to j.brislen@northcote.liverpool.sch.uk