Pupils
Welcome to Class 1

School will move to online learning for all pupils from tomorrow, 5th January, except those children of key workers or classed as vulnerable. Learning will be provided on seesaw for you to access at home. If you need a reminder of your password please email me at c.hartley@northcote.liverpool.sch.uk
Hello everybody, my name is Miss Hartley and I am the class teacher in Reception class one.
The other staff in Reception are Mrs McDermott (Class Teacher,) Mrs Dwyer (Class teacher,) Mrs Meakin (LSA) and Miss Wright (LSA.)
We have lots of fun in Reception and we are working really hard. 
In phonics we are concentrating on letter sounds and blending them together to read words, for example, p-a-t is pat. Please support your child with this by talking about letters in the environment, letters in their names and letters/words we see in books.
In mathematics we are focusing on recognising 2D and 3D shapes, recognising numerals, counting at set of objects and using five frames to see how many objects we have got and how many empty spaces that are left. Like this one here.
Home learning:
Whilst your child is at home self isolating here are some activities to try. Don't forget to log on to your Bug Club account to read books and earn points!
Children can return to school on Friday 6th November!
Musical Instrument Challenge 22/10/2020: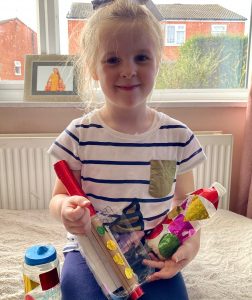 Spaceship Challenge – 19/10/2020: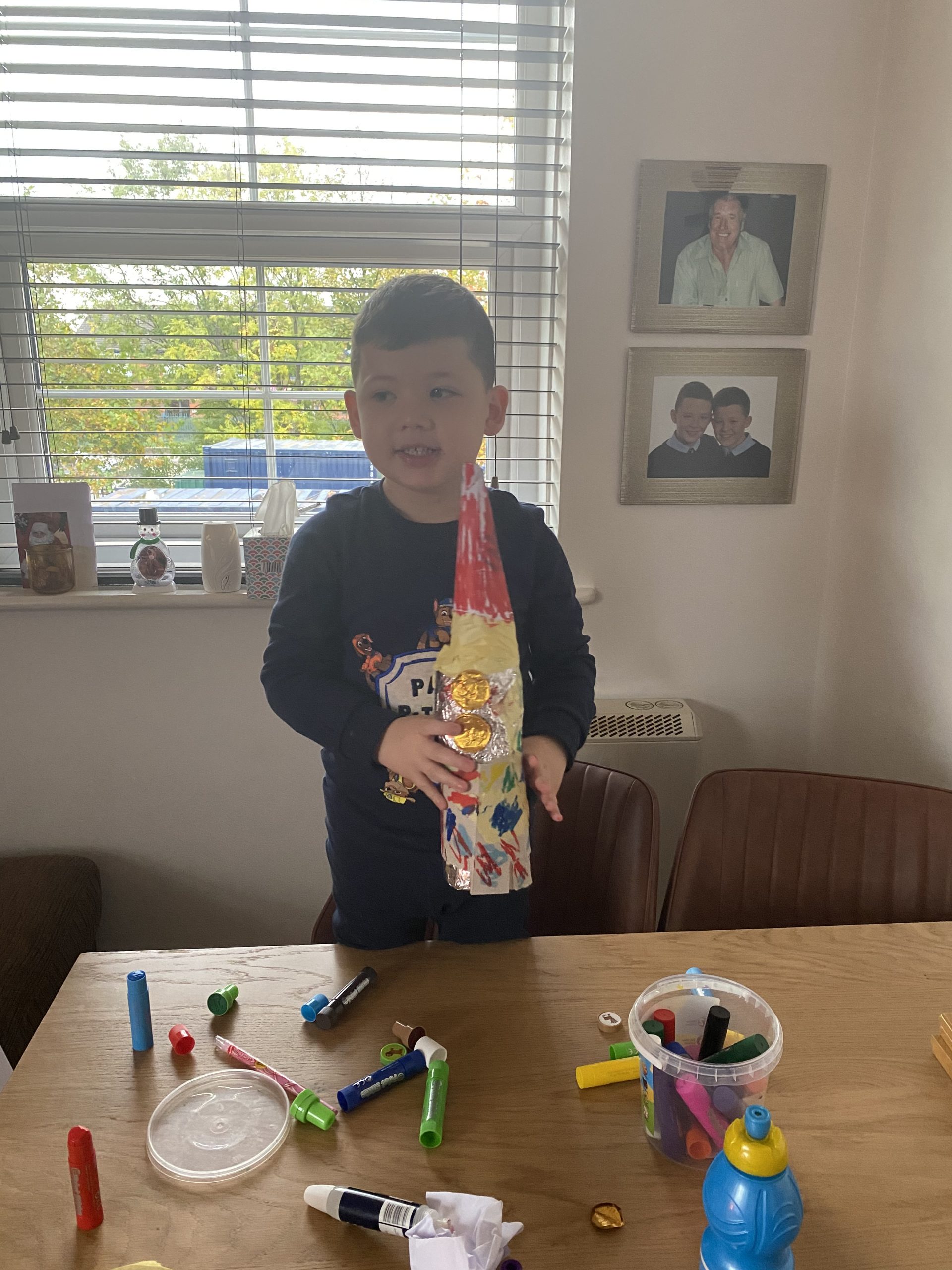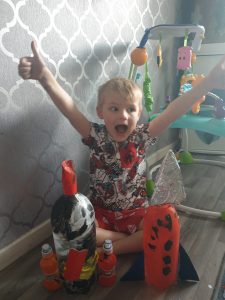 Grace made a lovely hedgehog 19/10/2020: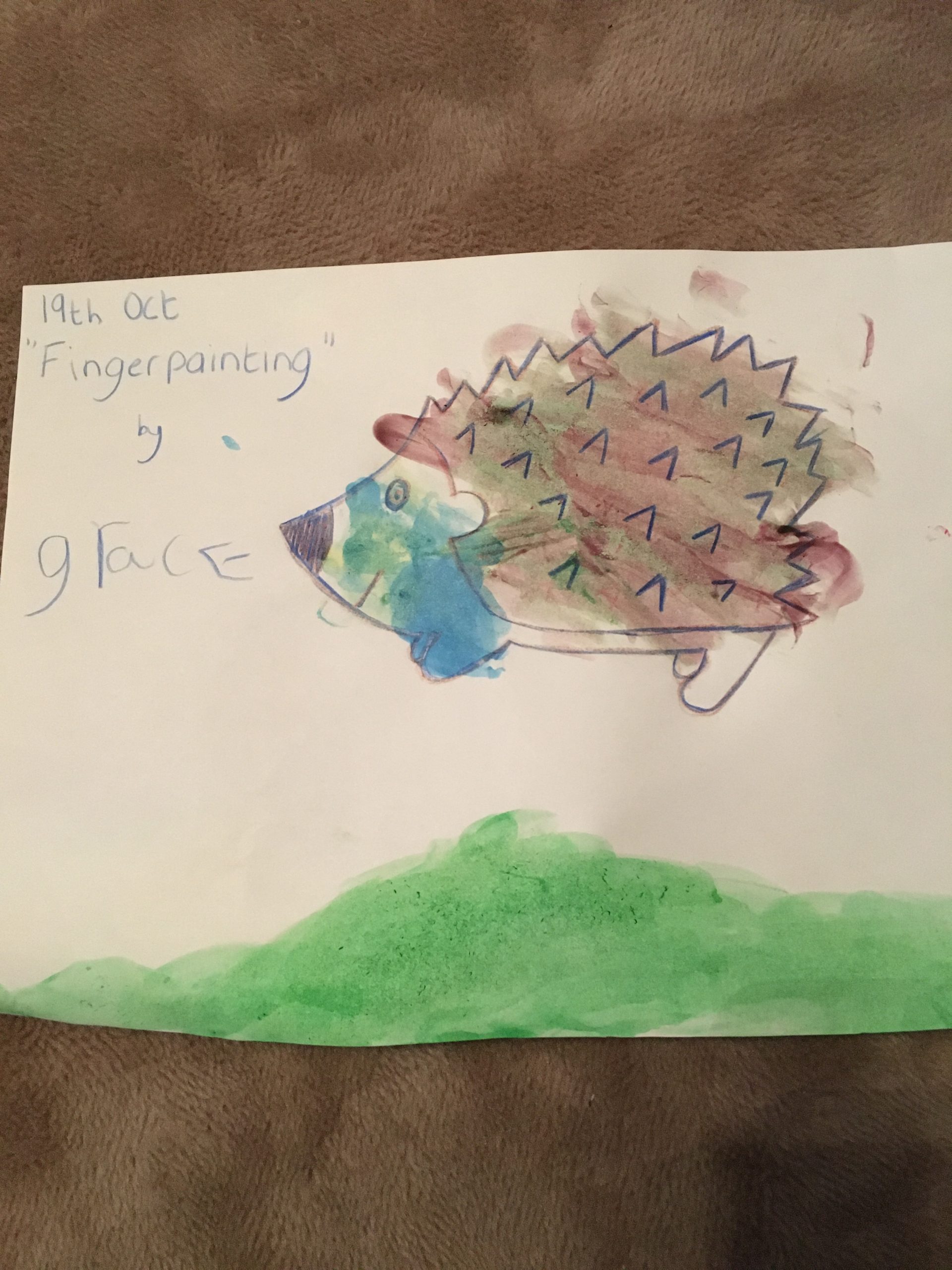 Annie has been on phonics hunt around her house. She found objects beginning with P, S and C!
Pictures of children's home learning week ending 16/10/2020: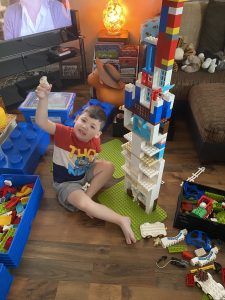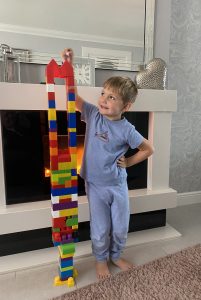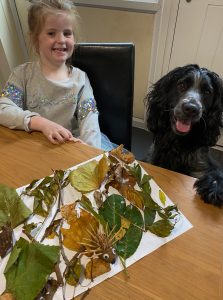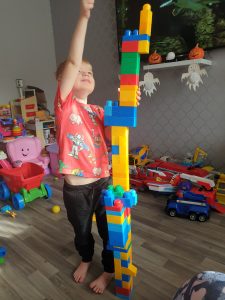 Maths:
White Rose Maths Home Learning – Its Me 1,2,3! Week 2- Sessions 1 – 5:
Use the videos and activities for each session to continue your child's mathematical learning:
https://whiterosemaths.com/homelearning/early-years/its-me-1-2-3-week-2/
Here are some mathematical activities you can try at home. You can use any items from around the house to help your with these activities:
Use cotton buds to trace over numbers up to 10.
Can you count trains or cars to match a given number?
Can you draw around shapes/toys and then match them back up?
The children also love singing along to some of their favourite maths songs on Youtube.
Please see the links below:
https://www.youtube.com/watch?v=WTeqUejf3D0
and
https://www.youtube.com/watch?v=6RfIKqkvHTY

Reading and Phonics:

Logon onto your bug club account to read books and collect points! Please re-read the books you have been given as your child is not ready to move up onto word books just yet!
Please use  –https://www.phonicsbloom.com/ Phonics Bloom Website to practise your child's phonics.
Please use the Phase 1 games and some Phase 2 games (Odd and Bob, Odd Sound Out) focusing on the following sounds: s a t p i n m d g 
Look around the house for items beginning with s,a,t,p,i,n. If you need help pronouncing the sounds have a look here- https://www.youtube.com/watch?v=UCI2mu7URBc
Sing the Jolly jingles https://www.youtube.com/watch?v=0XhW0sAfQhw
Try these phonics games online.
https://www.youtube.com/watch?v=T4fvEl8MIvs 
https://www.youtube.com/watch?v=gzUz41TjAmg
Listen to our Tricky Words song. It's really catchy too so sing along!
https://www.youtube.com/watch?v=TvMyssfAUx0&list=PLxB4lfyk4ulfxq-lQj199jiPo9VqiAAo5
Listen to a story:
Each week we will focus on a different story based on our topic. Our new topic is Celebrations!
This week's story is 'The Light in the Night' by Marie Voigt – Listen to the story below:
https://www.youtube.com/watch?v=BgCkD2wDSkY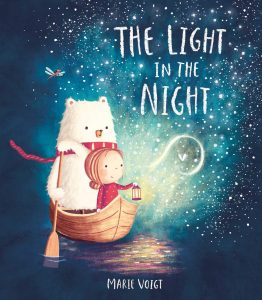 Ask your child which part of the story they liked the best and why?
On a weekly basis, children can access free books, exclusive videos and recommended reads from a popular children's author or illustrator. 
https://wordsforlife.org.uk/virtual-school-library/

Writing:
Practise writing your name in lots of different ways!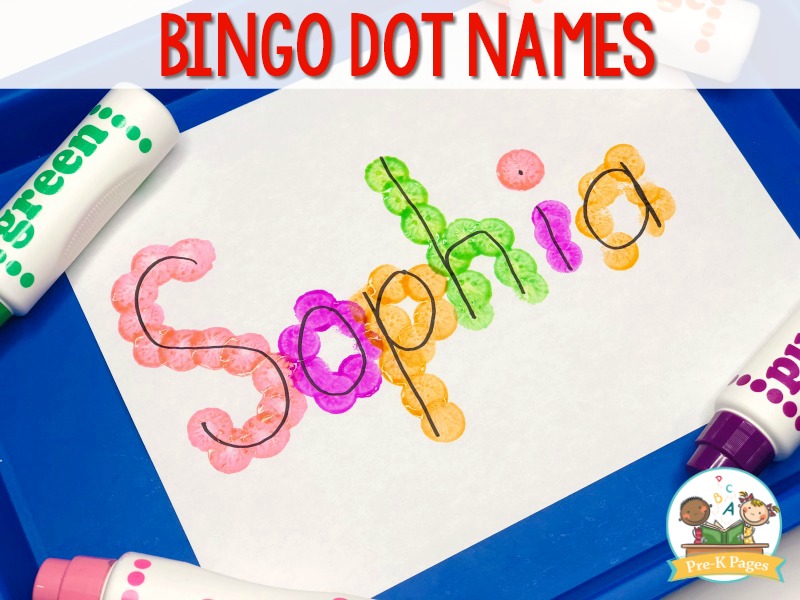 Keep your body moving!
It is important for our physical and mental health to keep active and moving. Have a go at some yoga using the cosmic kids yoga page! It is great fun!

https://www.youtube.com/watch?v=7NWzS2xziI4
Count to 100 with Jack Hartman is also great fun. See the link below: