Learning
Welcome to Northcote's Science Page! For all things Science please see Mrs Pitfield, based in Year 2 as she is the Science Curriculum Leader!
Here you will find out about all the exciting things that we do in our Science lessons throughout the school. The children at Northcote are very enthusiastic about investigating and discovering.
At Northcote we follow the National Curriculum Primary Science. You can view it here:
https://www.gov.uk/government/publications/national-curriculum-in-england-science-programmes-of-study/national-curriculum-in-england-science-programmes-of-study
**************************************************************************************************************************************************************************************
Our Northcote Curriculum is designed with the intent to maximise the potential of all of our pupils; intellectually, socially, morally, emotionally and culturally.  We take every opportunity to encourage a love for learning within all of our pupils, based around a resilience for learning and achieving greatness.  Most importantly we allow our children to learn in a safe and stimulating environment, where their views are valued.
We have built a curriculum that is ambitious and designed to give all learners the knowledge and cultural capital they need to succeed in life.  It is planned and sequenced towards cumulatively sufficient knowledge and skills for future learning and employment.
We intend to develop future scientists!
Implementation – Science is recognised as a Core subject and makes up part of our Citizens of the World Curriculum, as well as being at the heart of our curriculum driver – 'Aspirations'.
As a core subject, Science filters through the heart of the Northcote curriculum and taught on a weekly basis across the school. There are many links right across the curriculum with a variety of other subjects which can be seen in the children's floor books, for example; Math's (measuring & recording data, analysing and justifying results), Writing (explanations, information texts, instructions.) Reading – children are hooked into different topics through stories, Design & Technology (making torches, cookery & building structures), Geography (weather), PSHE – curriculum driver Aspirations, looking at famous and influential scientists alongside how our community offers opportunities to learn from science.
Science Club for year 2 and year 3 has been a huge success in the Spring Term – our Twitter feed shows all the fun & learning the children take part in. This will continue throughout the Summer term.
The science curriculum lends itself to progression throughout the school effectively. As the children move through the school they follow the age related expectations set out in the National Curriculum with a focus on 'mastery for all'.  All children should have the same knowledge & understanding by the end of every unit of work. This is why the children work in mixed ability groups in science and not differentiated groupings. There are no overlaps in learning objectives to ensure that there is new learning in each year group despite similar topics being taught.  A range of science topics are covered throughout KS1 & KS2 with EYFS focusing on 'Understanding The World' as part of Development Matters. All classrooms have working walls that are updated in line with current science topics & subjects are well resourced and updated regularly.
The science lead, Mrs Pitfield, attends regular training on curriculum updates and exciting ways to implement science across all phases of the school. Classroom teachers from KS2 have also recently attended training specific to their phase which has proved useful in an innovative delivery of the science curriculum. The science lead regularly shares feedback from training to all staff during weekly staff meetings, including signposting staff to relevant resources to be used in lessons.  Our school works in collaboration with 6 other local schools; here the subject leaders meet and discuss aspects of the science curriculum, sharing good practice and ideas for purposeful teaching and learning.
Impact 
Science at Northcote is collaborative and practical. Pupils are taught the topic set out in the National Curriculum on a termly & half termly basis. Children learn the knowledge and skills through investigations and Working Scientifically. Science is assessed through ongoing teacher assessment as well as progress tasks for each topic. Children's assess their own learning through 'I can' statements at the start and end of each topic and also complete a pre-assessment activity at the start of each unit. This allows teachers to have a clear understanding of the children's prior knowledge & therefore plan according. Children's learning is recorded in group floor books which are annotated by the children and the teacher.  PoP (Proof of Progress) tasks allow teachers to assess children's knowledge and understanding and add further challenge and support when needed.  Subject and school leaders monitor the impact of our curriculum provision through completing regular monitoring, that includes listening to the voice of our children.
Children at Northcote will be fully prepared for their next stage in education, whether it be from EYFS to KS1 or from KS2 to start their secondary school education. They will have the knowledge & skills that allow them to go on to destinations that meet their interests & aspirations.
Northcote Science Policy:
Science policy March 2019.docx
Have a look at what your children are learning throughout the year and what the expectations are for each year group.
Long term planning overview Science..docx
I_can_science_sheet_y1_expected.docx
I_can_science_sheet_y2_expected.docx
I_can_science_sheet_y3_expected.docx
I_can_science_sheet_y4_expected.docx
I_can_science_sheet_y5_expected.docx
I_can_science_sheet_y6_expected.docx
SCIENCE SELFIES!
Last week we launched our Science selfies! They've been coming in thick and fast so a big thank you to all the children and parents for this! Keep them coming!
Remember – it can be really simple science. Watering a plant is science! Feeding your pets, brushing your teeth, making a cup of tea – all are science!!
Here's some of this week's examples: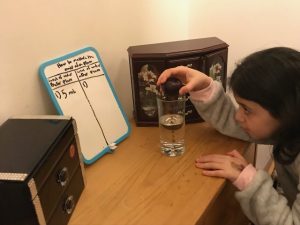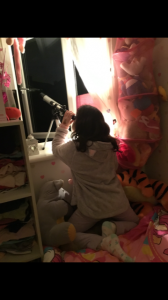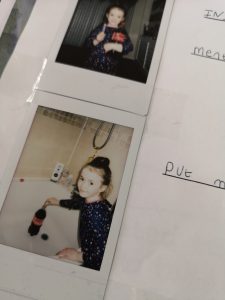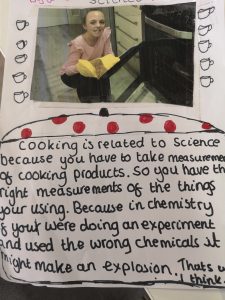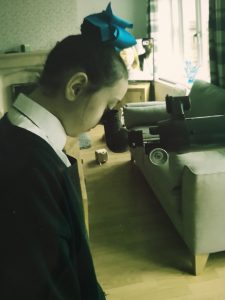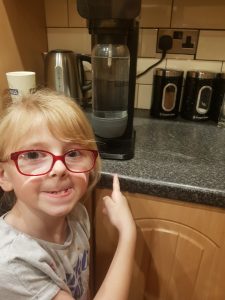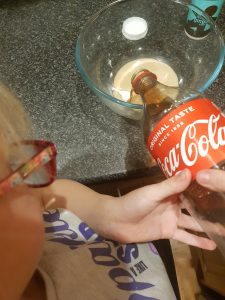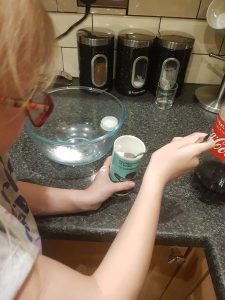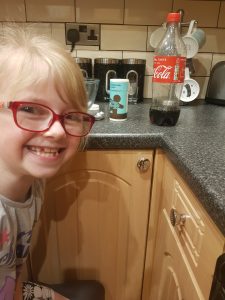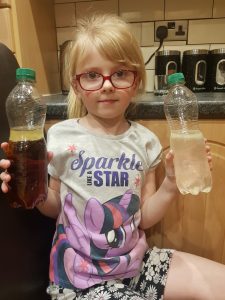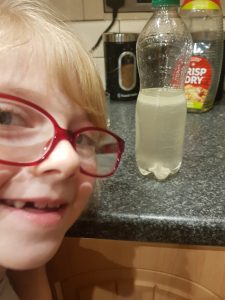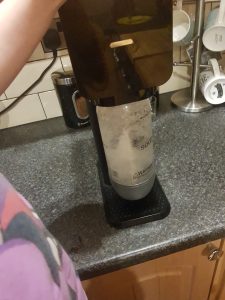 EXPLORING WITH  MAGNETS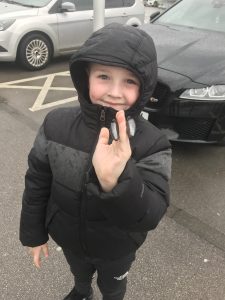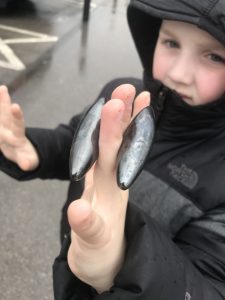 WHAT HAPPENED TO THE SKITTLES?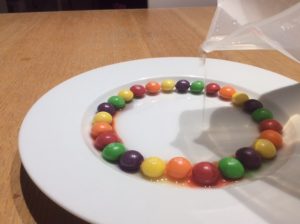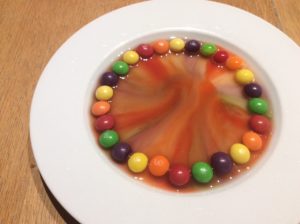 EXPLORING WITH MILK, FOOD COLOURING & WASHING UP LIQUID!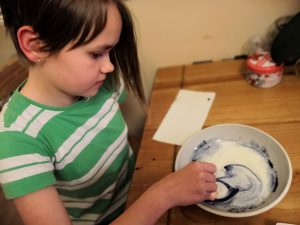 MAKING A LAVA LAMP!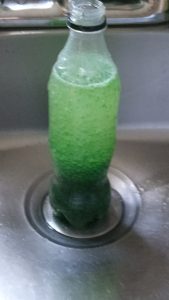 We are very proud of the Science we have displayed around the school and in our classrooms. They display lots of learning taking place across all the phases of the school!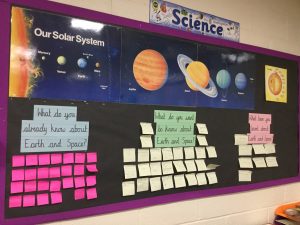 Year 6 investigating genetics and inheritance: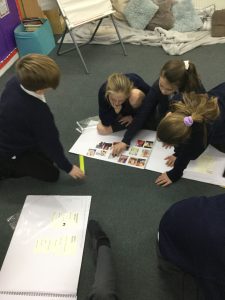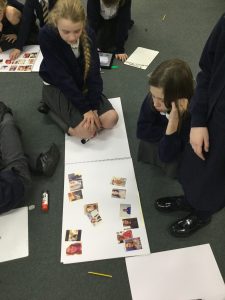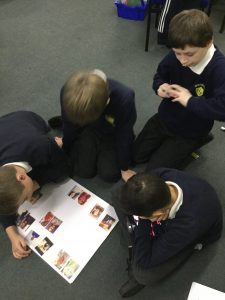 Silly Science Workshop! We had a great time during Science Week!