Learning
İBienvenidos a nuestra página de español!
MFL Coordinator: Miss Gladwinfield (Year 3 Teacher)
At Northcote we love to learn languages! Children enjoy Spanish lessons from our Foreign Language Assistant called Marina. They love to learn through songs, games and role play and are keen to develop the four skill areas: speaking, listening, reading and writing.
We also aim to use as much Spanish as we can throughout the school day. This includes taking the register in Spanish, giving simple instructions in Spanish and the children asking any questions using their language skills.
Each year we enjoy 'Spanish Week'. This is a celebration of our language skills we have acquired. It is also a celebration of culture and children take part in a variety of cultural activities, some of which include: Flamenco dancing, Spanish cooking and food tasting, Spanish games led by year 5 and year 6 language ambassadors and studying Spanish artists and musicians.
To improve our language skills further and to gain a deeper understanding of different cultures, we have recently made a partnership with a school in Malaga, Spain! We are very excited to learn more about our Spanish friends and practise our language skills in a real-life context. Please keep checking our web page for regular updates!
Spanish Christmas Carol Concert
Year 5 and 6 Feliz Navidad Song
Year 3 and 4 Burrito Sabanero Song
Year 6 students enjoyed a Skype session with our Spanish friends at Parque Clavero. 
They worked really hard to use their Spanish language skills in a real life scenario!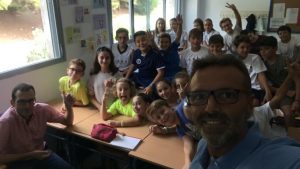 Spanish Homework- Discovering facts about Christmas in Spain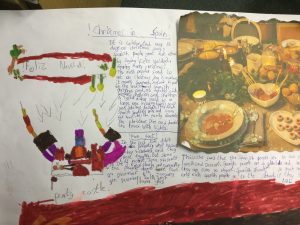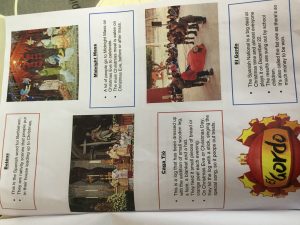 We have completed a project about British and Spanish traditions with our partner school Parque Clavero in Málaga
ben.pptx
charlie yr 4.pptx
jose yr 4.JPG
olivia yr 3.JPG
The Northcote Spanish Curriculum
KS1 Coverage.docx
KS2 Coverage.doc
How to practise your Spanish at home
Practise and improve your Spanish by visiting this webpage!
Celebration of different languages spoken at Northcote!
Not only are we keen to celebrate and learn about the Spanish culture, but we also celebrate the cultures of pupils and staff within our school. Pupils enjoy sharing information about their home life and enjoy teaching their class and teacher phrases from languages they speak!
Spanish Culture Week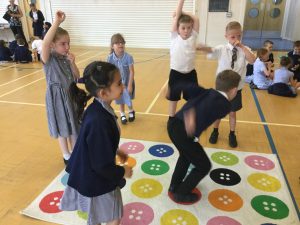 Spanish week has seen some wonderful use of Spanish language, lots of learning about Spanish culture and lots of fun!
It is clear we have lots of budding linguists at Northcote and we hope to hear them continue to develop their brilliant Spanish. Keep it up!
Some Spanish displays around the school….