Learning
Writing at Northcote
We are very proud to announce that we have taken part in the first ever Liverpool Writing Quality Mark and have been awarded 'GOLD'! Please read our report below, which outlines the impact continuous teacher, parent and pupil engagement and support has had on our progress. Thank you and well done everyone!
Northcote Primary LWQM Assessment Report
Our Northcote Curriculum is designed with the intent to maximise potential of all of our pupils; intellectually, socially, morally, emotionally and culturally.  We take every opportunity to encourage a love for learning within all of our pupils, based around a resilience for learning and achieving greatness.  Most importantly we allow our children to learn in a safe and stimulating environment, where their views are valued.
English is delivered through both discrete English lessons and through opportunities for purposeful cross curricular links. This is done in many ways, for example:
Science – explaining how rocks are formed (KS2) and how the seasons change (KS1)
Geography – the journey of river (KS2) and an information text about Kenyan animals (KS1)
History – Diary entries to explain characters feelings, newspaper reports to retell events
English lessons are delivered daily, with intervention for sentence construction, handwriting and spelling ran separately. GPS lessons are taught discretely in the afternoon and skills are applied across the curriculum.
**************************************************************************************************************************************************************************************
Intent:
Our aim is to develop a purpose for writing, that engages children of all ages and abilities and we will be looking for as many opportunities as we can to develop and engage children. If you have any good ideas, send them our way! We are very proud to say that we have successfully completed the first ever Writing Quality Mark, ran by School Improvement Liverpool and we have achieved gold! We can't wait to show all of the fantastic things we have been doing in writing, across the curriculum!
Implementation:
We develop our writing skills as we progress from mark making in the EYFS, to using a range of sentence types in KS2. All teachers immerse children in the genre they are studying, through a wide variety of age-related texts and extra-curricular stimulii, then support children in the planning of their own writing. The writing process is clearly modelled by teaching staff and displayed on working walls in our classrooms. In addition to this, all classes have access to support from a well-trained Learning Support Assistant (LSA). Within class, work is differentiated to ensure challenge and support at all levels. We also use staggered starts as a teaching strategy to ensure teachers can provide high quality input to all abilities.  Year 6 pupils are taught in 3 smaller ability grouped classes.  We all use 'Alan Peat' sentences – from Year 1 upwards – in our writing and posters are displayed in our classroom as prompts. Handwriting is a central focus within our school, ensuring that children's writing is joined and cursive. Writing is celebrated throughout the school on displays and also on our live Twitter feed. We now have over sixty published authors and are involved in two other national writing competitions currently. We ensure cross-curricular writing is embedded in all year groups and curriculum areas.
Writing is marked using the school marking policy. Spellings are corrected by staff, or highlighted to be corrected by the children. English work is marked with an English comment. This is followed by a CARE (Check and Respond Everyone) comment, if necessary, to extend or challenge thinking. Cross-curricular writing is marked with a subject focus comment, but additional English comments may be added. Children respond to their marking in red pen.
Our  'Writing Advocates'  have met with Miss Manley and Mrs O'Donnell (our school English Governor) and have given us feedback about our children's views on writing across the school. We are now focussing on continuing to improve the writing environment (especially our outdoor areas) and finding more writing opportunities, based on the views of our Writing Advocates. Our reading bus now has heating and lighting, based on pupil voice. We also have lots of donations from the community and are busy sorting through these at the moment. Writing is promoted on the outdoor bus by writing advocates, who support their peers and feedback regularly.
There is now a set timetable for the Pen Pals writing workshops in school. Make sure you stay up to date with these, by checking our newsletter dates. These sessions are a chance for your children to show off what they have been learning in school and is an opportunity for you to work in collaboration with your child, their peers and their class teacher, to learn and apply new skills. We are now part of a learning network with seven local schools. We have set objectives and are working together to improve the teaching and learning of writing in our school. We have ran a number of workshops in our school and continue to sttend work shops at Rice Lane Primary School.
Phonics is used to teach spelling in EYFS and KS1 and we are currently in the process of devising our own spelling curriculum, which links all of the vocabulary from our topics with the words list from the National Curriculum. We have a whole school GPS coverage document, which we have devised to suit the need of our children, whilst ensuring progress within and across year groups. To view this document, click the link below:
Northcote Whole School Coverage linked to termly tests.pdf
Impact:
We have a rising trend in writing data in our school, year upon year and are very proud of the achievements we have made.
Children say,
"I like a lot of things about writing. I like making an image in my head of what the story is and then use the descriptosaurus to help me write." (Ava, Year 6)
"We are doing Black Beauty. We have watched the film and then shared our ideas. The working wall helps me with my writing." (Emma, Year 5)
Parents say,
"Enjoyed session, interesting to see how  my child can be imaginative and creative. It was fun to join in."
Writing ambassadors:
(Please note: due to COVID-19 regulations, we have not been holding ambassador meetings. This will continue, as soon as it is safe to do so.)
Each class at Northcote has at least one Writing Ambassador, who is responsible for:
Creating competitions

Encouraging their peers to write

Supporting KS1 and KS2 children on the outdoor bus with their writing

Giving feedback to Miss Manley and our English Governor about how to improve writing

Helping to plan and deliver writing events
Here are some of our Key Stage 2 writing ambassador after they created a KS2 writing competition:
The writing process:
We work in collaboration with seven local primary schools to develop writing. Here are some of our Year 6 boys taking part in a writig workshop at Rice Lane Primary School: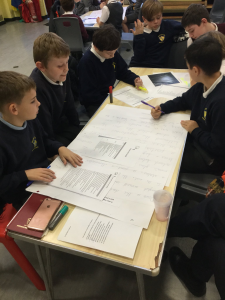 Pen Pals workshops with parents, modelling the writing process: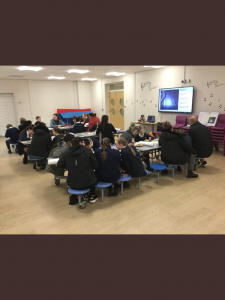 We are in the process of creating collaborative writing scrolls, in our phases. Keep an eye out to see how they develop: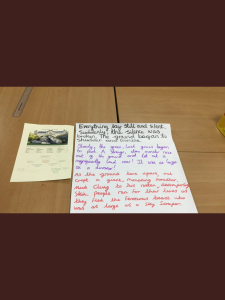 Some of our Year 6 boys decided to write letters to a local boxer Derry Mathews. They drafted these outside during their break time. At lunch time, they edited these and then wrote up a final draft. These were then sent to the boxer's gym. We received a reply from Derry asking if he could come in and talk to our year 5 and 6 children. Upon his arrival, he had the boy's final drafts and signed these with his autograph at the end of the session:
  
Writing competitions:
Internal competition created by by our writing ambassadors: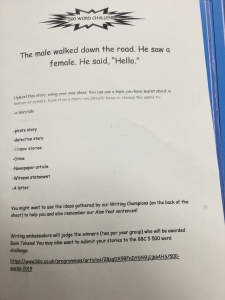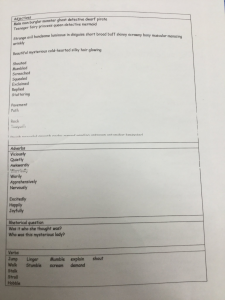 External competition by Young Writers, where 12 authors work was chosen for publication: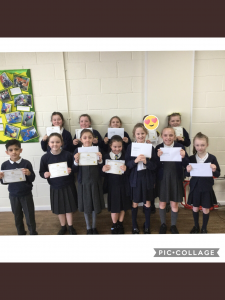 Writing for pleasure:
Writing for pleasure is a key priority for writing this year and is being encouraged across the school. It begins at nursery, where children use role play to act as writers: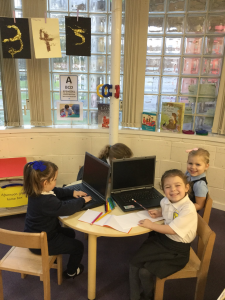 We have changed the way we do homework this year, so that it is more project based and open-ended. Have a look at one of our Year 4 children did for her Motown homework:
Lots of our children enjoy writing for pleasure at home. We always encourage the sharing of ideas and four of our Year 4 children have collaborated to make narratives: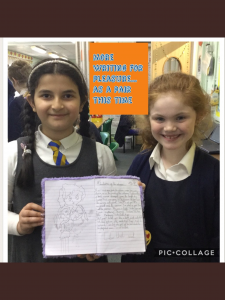 One child created her own story, based on 'The Ice Monster' by David Walliams: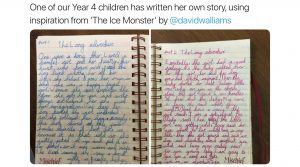 Tweets by famous authors:
David Walliams liked the above work so much he liked her story on our Twitter!
Cross-curricular writing examples:
Nursery (Mark making):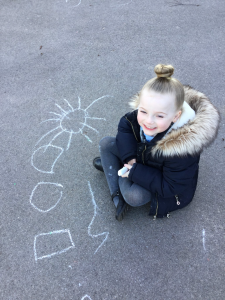 Reception (Writing invitations based on 'The Smartest Giant in Town')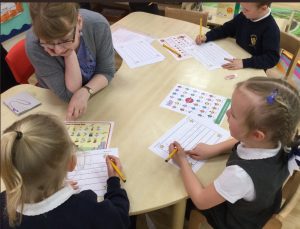 Year 1 (Science – seasons)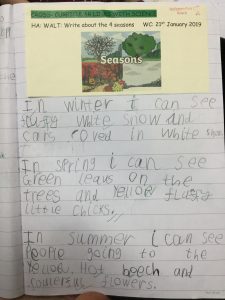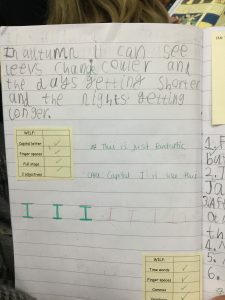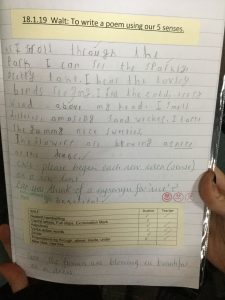 Year 2 (History – The Victorians):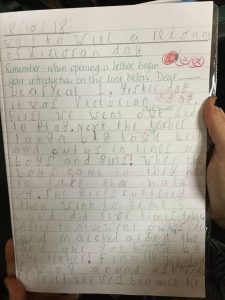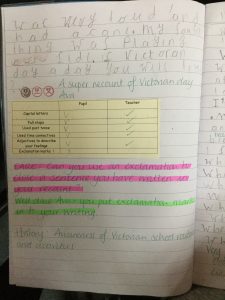 Year 3 (History – The Stone Age):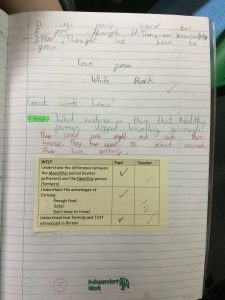 Year 4 (Science – Tooth decay):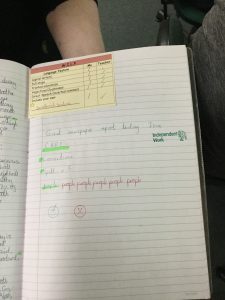 Year 5 (History, linked to our WW1 whole school display):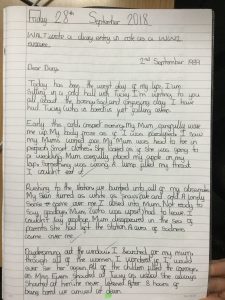 Year 6 (History – World War 2):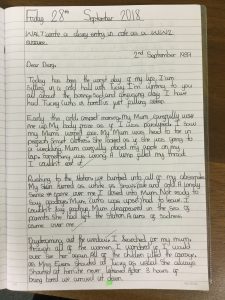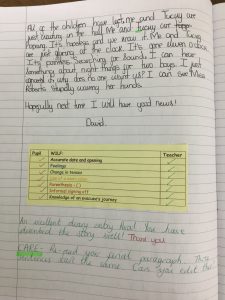 Year 6 (Science – Evolution and Inheritance):